I'd like to offer you some of the many links around the Web covering scenic rides, most of them suitable for a convertible (or motorbike). Since I am living in Europe, the focus is there, with some exceptions.
Huffington Post : Most scenic drives in Europe
: are just photos, but very nice hints, Italy, France, Scotland, England ... I will do definitely some of them when time and budget allows.
Huffington Post : Most scenic drives in the U.S.
: the same for U.S.. I did part of the first - California Highway 1 twice, it's a very comfortable and nice coast road. My part was from Half Moon Bay through Santa Cruz to Monterey, a 144 km (90 miles) part. However the California 1 continues another 640 km (400 miles) to Los Angeles. One day ... I'd like also to add very interesting coastal roads on the
Big Island / Hawaii
, where a great tropical environment is constantly changing with Moon-like surface after the volcano eruptions. For those of us who don't travel every year to such a destination, it is an experience for the whole life. Also
Great Smoky Mountains
was a very interesting ride.
Guardians most scenic drives
adds a brief description to the roads. It's simply impossible to choose the best.
Forbes
offers a
collection of 21 roads
mainly (but not only) in southern Europe with a short description.
Bootsnall
shows a
collection of 9 roads
, some of them repeating from the above lists.
A more personal list and description offers
Roadtrip.name
. U.S. as well as Europe. An unusual experience is probably the
4x4 underground ride
in France.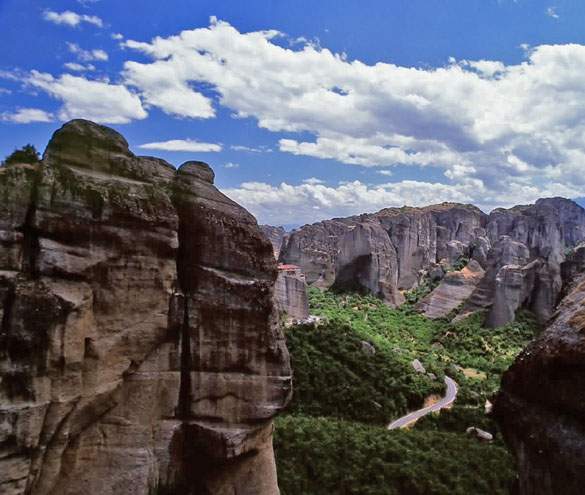 Bolivia, Australia, China or Japan roads can be found in
19 of the greatest roads of Breakdowncover,
simillar to a
TrendsUpdates.com list
.
Enjoy browsing, dreaming ... and choosing the right road for you.